Two weeks ago, i had a work-related journey to the Technik-Museum in Speyer, Rhineland Palatine.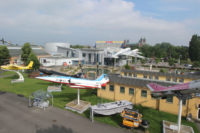 The Technik-Museum has the largest space flight exhibition in Europe, covering the russian space shuttle Buran, landing capsules, space suits and much more. As well as locomotives, vintage cars, motorcycles and one of the most comprehensive boat collections in Germany, among others with a submarine and the sea rescue cruiser, John T. Essberger, that was the reason why we've been there.
And of course, the regular guest know, no coverage is complete without the proper picture of the parking lot.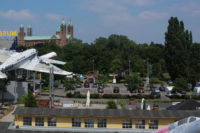 I am working for a company, that offers 3d data processing and for today our project was, to laser scan this huge cruiser. You can take a look at the project on Tau Epsilon C Webshare.
As a fellow wargamer, there were a lot more of interesting exhibits, and i took the time between the setups to take a few pictures.  Directly behind the cruiser, was this M32 Sherman ARV/TRV, a further developed version of the Sherman ARV i build recently.
It was quite interesting to see the Sherman so close, and i am really looking forward to Stahl auf der Heide in September this year, at the Tank Museum Munster.
On the other side of the side, was this Dornier Do 24 Flugboot. It was developed by the dutch and later used by the german Luftwaffe for maritime patrol and search and rescue. A total number of almost 280 unit were built between 1937 and '45 and around 12,000 people were rescued with these vessels.
In the open area were some aircrafts and helicopters, some of which presented as if they were oversized model kits. A few of these could be entered and you get a feel for the sheer size of some of these. For me it was interesting to see, how the usage wore down the coat and colours, how the rust and weathering looked.
The Technik-Museum has a model building section, but it was unfortunately closed due to maintenance. A bit sad actually, as i was looking forward to this hall.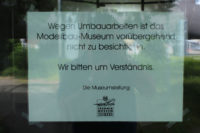 The main hall covered a lot of vintage vehicles, aircrafts, locomotives - all of which both civil and military. Some parts were a bit crowded, so it was tricky to take a proper picture of some exhibits.
As i'll be painting Messerschmitts for my Bolt Action airfields i took the chance to take a few pictures of the "Nesthäkchen".
And of course, there were even bigger aircrafts and wracks. Again very interesting ressources for painting.
Next to the Messerschmitt were a few Wehrmacht vehicles, like the Kübelwagen, an Opel Kapitän and a Kettenkrad.
Right next to the John T. Essberger was this huge Antonov AN-22, a russian heavy duty transport aircraft.
Behind the cruiser was a small exhibition hall with maritime topic, covering models of ships and boats, uniforms and other naval items.
The Technik Museum Speyer has a sister-exhibition in Sinsheim, that is more focused on cars, but has impressive exhibits in the aviation section, like a Tupolev TU-1 and Concorde. The museum is directly across the Autobahn from the Hoffenheim soccer stadium.
Visiting the Technik Museum was quite interesting. From a wargamer / military point of view the entry fee of 15 Eur is a bit high, if you are not into aviation. But if you're into aircraft, planes and space crafts, you should definitely pay the exhibition a visit.
Link: Technik Museum
Enjoy this article?