Quite the weeks behind us and surely some interesting times ahead. I had to take a time out until last monday, as I was bed-bound for over a week. Work in the meantime was quite different, as many took the option for home office and almost all of the events were cancelled due to health concerns. So a lot less interaction with other people.
And those concerns spread out into our hobby as well. A lot of smaller and midsized events were cancelled, and even large one as the Adepticon. Games Workshop re-scheduled the huge preview they had planned and will provide it in an online variant. So far, Salute stays stubborn but I guess that the government or venue will take care of that (and they are waiting for that to happen due to liability issues). The way they went through with Hammerhead this weekend seemed unwise to me as well.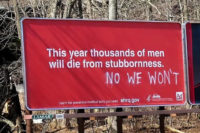 Any how, I'm sad that these action have to be taken, but I am rather safe than sorry. So I'll take a raincheck and will visit events after this whole thing has sorted out. In the meantime, I am pretty sure most of you have a pile-of-shame and some kind of hobby-related backlog, that is the perfect activity for the upcoming weeks of quarantine, isolation or other precautionary measurements. Either shop at your local gaming store or preferred online shop of your choice, stock up on primer and paints and get it going.