As mentioned earlier, I moved in July / August from Koblenz to Montabaur. The move is complete, the furniture set up, and I can enjoy the new view.
Actually the first weekend after our move, there were fireworks to end the carnival. Quite the view from the balcony.
Setting up the new and larger chaosbunker takes still a bit of time, but don't worry, the updates on this site will continue and enhance. I replaced my cutting mats, that took a lot of blades, paint and glue over the last few years. So the new reviews can come and you'll get some crisp and clean pictures of sprues and parts.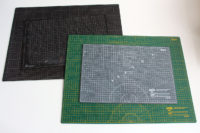 The first arrival at the new chaosbunker landed as well, a limited 54mm Empire Swordsman (mine is #10 of 75) by Ayora Studios. If you're quick enough, you can get your own over here: Ayora Studios Blog. I think I'll try to paint this guy in the colours of Carroburg.
And I am quite happy about my new 5x5 Kallax (one of the new pieces of furniture along a second Alex) that will host my wargaming library. Not completely filled, but i'll get there.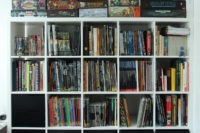 That's it so far from me. I am preparing some coverage from late Jule for the blog, my visit at the FeenCon and the Haus der Geschichte. Hope that you guys will be back soon and have a great remaining week!
And before I forget it, if you didn't already to it, please participate in the Great Wargaming Survey by Wargames, Soldiers & Strategy.
Enjoy this article?