I hope you had a solid december so far and can enjoy the upcoming holidays! It's the 4th advent and we're pretty close to Christmas. So let's take a look on what's cooking this weekend.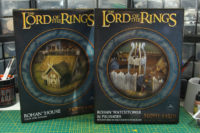 The new Rohan Buildings seem to be very popular, thus the Stronghold bundle was sold out in no time. I managed to acquire a kit of the town house and the tower / wall segment, that I'll cover in the new year. I am really looking forward to this, as the multipart kit provides a lot of freedom towards your creative needs.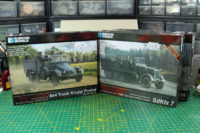 Thanks to Fantasy-In for delivering a few Rubicon kits on time to me for christmas. Some were just released earlier this week. I covered the PaK 36 late last year, and I've seen pictures of the Krupp Protze used as a tow in the spanish civil war, so I got one of these for my nationalist forces. As for the SdKfz 7, that one will go into service with the DAK, unsure if a combined tow for the 8,8 Flak and the Flak-Vierling or as SdKfz 7/2 Self-Propelled Gun.
North Star posted these yesterday on their facebook page. These are multibase intended to be used with Oathmark and will be produced by Renedra. The release date is set for 2020 and I think this is a really great product. There are similar solutions made from MDF, that are rather thick and I can see myself getting a few of these to store miniatures on round bases on the shelves or rolling containers.
Warlord Games packed a few small presents for the players of multiple of their latest games. A few PDF campaign and scenario packages for free,
Black Seas - Smugglers Run
Cruel Seas - Run Silent, Run Deep
Blood Red Skies - Sandstorm
Hail Caesar - Contest of Champions
Bolt Action: Firefight - Academy of Street Fighting
The new White Dwarf arrived, quite the package. A lot of additional gaming material. Closer look in the next days.
Did you have the time to enjoy Star Wars Part 9 and/or the 7th episode of The Mandalorian. I haven't had the chance to do either, especially as the local cinema doesn't run a OV. As I don't find 3D appealing and I don't fancy the german translation, I have to see how I find a solution for that.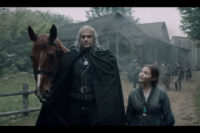 Witcher started on Friday on Netflix. I haven't played the games as I really try to avoid time-sinks (I have a massive backlog of miniatures to paint and I just can't spend the time that I don't have on playing those), never the less how good they are. And I have heard a lot of good things about the whole series. But the tv-show didn't really catch me, it looks like a BBC production with a bigger budget, but still far from the hyped Game of Thrones successor that it wants to be. And not that I don't like Henry Cavill as an actor, I think he's a bit to bulky for the role, Mads Mikkelsen would be a better choice.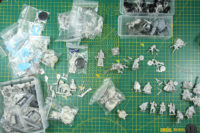 I continued sorting out stock, to give you an idea what I am talking about, see above. A small lot Infinity, a few steampunk, historicals and I am willing to part from my Freebooter Legends. So keep that in mind, I'll prepare a sale for January.
I hope you have a merry 4th advent and enjoy your sunday.
Enjoy this article?