I somehow missed the proper opportunity for this throwback in 2020, as it would have fit the 10-year anniversary.
During my studies, while I was editor-in-chief for a German wargaming portal, I was approached by Michael Kränzle, back then with Leuchtameisen and owner / editor-in-chief at GamesOrbit, before being head of marketing at Pegasus Spiele and now fulfilling this role at Heidelbär. GamesOrbit was one of the media partners of the RolePlayConvention that moved from Münster to Cologne in 2009, and the show had its troubles to integrate tabletop wargaming into its portfolio.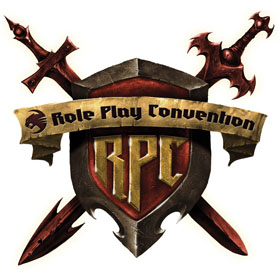 Michael has a soft spot for miniature wargaming and wanted to push that hobby within the spectrum of tabletop games and was looking for somebody who could support that vision. And for that reason, he got in touch with me. He thought of some kind of christmas market, with small booths and lots of space for participation area. And that was kind of a problem, because usually you book a booth at a fair and depending on the pricing or the size of your booth, the venue may give you some space for that kind of activity. But it's usually pricy.