It is Flashback Friday! Wargaming catched me more than 20 years ago and since then, i had the chance to see a lot of different games, places and events. Some of the conventions and events are already covered on Chaosbunker, but others will follow.
Currently the "oldest" coverage is from my third trip to Warhammer World in 2004, so sit back, relax and see how it looked like 11 years ago.
In 2011 i went for the first time for the Crisis to Antwerp. Back then it was held at the Metropolis Centrum, and what can i say, since then i went back to Antwerp every year for Crisis.
And of course, the first Warlord Games Day in 2013! Back in Nottingham, had a blast, looking forward to 2016 for the next.
And last year, something very special, the historical world championship in my hometown Koblenz, Germany. 108 players from all over the world.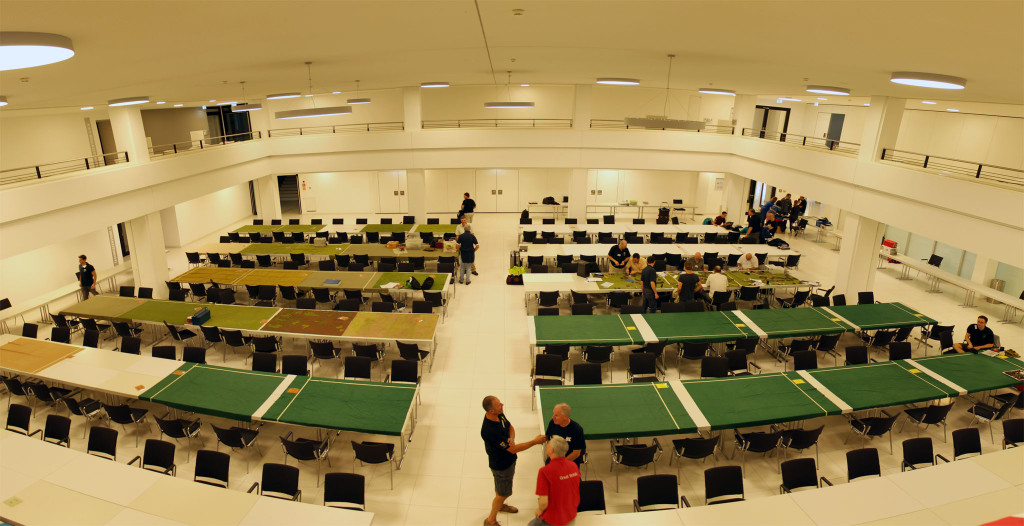 More coverage and pictures from my tours you can find under "Showcase" - "Tours & Events" or via the events category. I am currently reviewing some of the older contents and preparing them to be uploaded in both languages.
Thanks a lot for reading, come by again soon and leave a comment or give me a like on Facebook if you like this blog!
Enjoy this article?