Here we are, Christmas is coming closer and i want to show you the next three picks from my pinterest board.
Let's begin with Pijlie's Wargames Blog, a dutch neighbor. His Jugula project was the one, i found first and other ongoing projects are not less interesting. So beside the 1:35 gladiator set-up, that i follow as well with the same miniatures, you'll find awesome paintjobs, Frostgrave and nice tours, among others in Berlin.
If you want to get a closer look on those miniatures and maybe meet a few of them in person, pay a visit to Poldercon in Utrecht, NL, on 7th February 2016.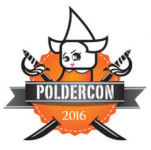 The next one, Je Lay Emprins, is about Wargame armies for the Burgundian Swiss wars. Lovely painted armies, huge tables and prominent guests (*cough* Perry and Priestley *cough*). Take the time, browse along the pages, and read it from one end to the other - it is worth the time.

And now from the colourful past, to the grim dark future. The Ammobunker has quite a lot of interesting 40k-themed projects. And this Inq28 / Inquisimunda Log that is going on for several years now, just hit me right. Hosted by KrautScientist, there are a lot of inspiring conversions and interesting ideas.
That's it for today, another 3 picks will follow soon. Feel free to share some of the interesting projects and blogs you've found online, come by again soon and leave a comment or give me a like on Facebook if you like this blog!
Enjoy this article?