Parental leave is over and since March 2020, I went back from remote to physically being in the office in August. That certainly is a different situation, among others "loosing" an hour a day on commute.
It feels a bit weird to say, that with having reached September, it is only 4 more months until 2022. Times moving insanely fast. With that said, one of the gaps in my limited miniature collection could be closed, with an 10 year old miniature, the 2011 Salute event miniature sculpted by the Perrys. Quite happy about getting my hands on this one.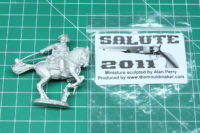 Wednesday is my new streaming day. A new Marvel What If episode, along with updates on Warhammer+. I did a recap on the animated series on here, but todays update, that "only" covered a new episode of Angels of Death didn't really have that much of an impact. Only 17 minutes long - incl. intro, but revealing the foe of the narrative. It didn't really develope the story and the sound composing issues are still there, along with some weird clipping of the shoulder pads on the Blood Angels themself. Looking forward to a new episode of Hammer & Bolter and hopefully some throwbacks in the vault.
I covered a review on the new Jagdtiger kit by Warlord Games on here, and am currently in the process to build some US American and British vehicles.
Nick Ryder, the host of HANS! stated, that he won't set up another one via the forum and the current box will be discarded. Via his stream on Twitch and Youtube, you had the chance to buy some left over stock directly, an I took the chance to get my hands on some items.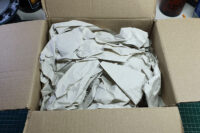 Shout out for indi.yeeha, real amazing oldhammer greenskins on there, so give it a go and leave a sub.
Still working on the Legio Astraman, and I'm back in parental leave in about a week, so I might be able to get some more progress on them in September. That's my focus, along with maybe painting up a Gaslands car or two, as that's easy and good to do with the offspring.
Enjoy this article?