It was a good January, marked by many new beginnings. Jobwise I have started a new employment and hobbywise I have painted and tinkered peacefully away.
These archers for Mortal Gods have been on the painting table for a while, but I was only able to finish them shortly before the end of the month, considering my duties. In a few days there will be a few more snapshots and a painting tutorial on them.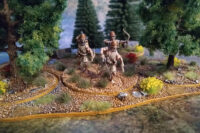 Since I already mentioned in my annual preview that I would like to maintain more contact with the community, I have begun to experiment with Twitch and YouTube. As a small incentive for increased activity, I have promised those who interact most actively on YouTube or Twitch a place in the background of the team, whereas the choice has now fallen on an Old World Alliance team.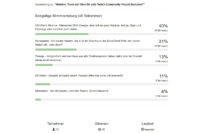 I'm taking the miniatures for this from the Blitz Bowl Season 2 box, since there are humans and dwarves in it - so that fits quite well. It also gives me the opportunity to play a bit of Blitz Bowl along the way, as I think it's the most enjoyable Blood Bowl variant at the moment.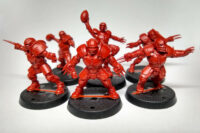 Unfortunately, January also had a few small dampers. It was planned to play a round of Shadows of Brimstone with tabletopwelt.de user Nightpaw, which unfortunately did not happen due to a cold. Yes, you may not believe it, but there are other diseases than Corona, which can put a spoke in your wheel.
Also my cat had recently been shaken a bit due to a surgery, so I had to take more care of him and a Friday evening stream had to be cancelled accordingly. Don't worry, the kitty is already quite well again and will soon jump through the YouTube recordings once more.
Budget Challenge
After last year's experiment of my great moderation in the hobby area was more than successful, I have again decided to limit my budget to twenty euros a month this year. I could probably set the amount even lower, because apart from paints and brushes I don't really have a need for miniatures at the moment, even if I would like to have a starter box of Athenians for Mortal Gods...
So my January budget looks like this:
January 2022 budget: 20,- €
January 2022 spendings: 0,-€
January 2022 remainder: 20,-€
Greetings from the Chaosbunker
Dino
Enjoy this article?