It is mid of March, so it is time for the spring Bitbox! A tabletop flea market in Mülheim an der Ruhr. The opening times were shortened from 11:00 to 14:00 and for the first time I had the sensation of queueing at this event.
Next sunday, on march 20th, it is once again time for Bitbox! The tabletop flea market in the Ruhr-area.
I am already sorting out miniatures and kits, that i want to part from, and to give you a small teaser and what i am going to sell, take a look at these.
Two times per year the BitBox opens its doors in Mülheim an der Ruhr. So for the 7th time in total and the first time this year, it was time for the biggest tabletop flea market in Germany.
There are quite a lot parking lots around, so no fear about that. Though the doors would open at regular 11 am, the hall was already crowded.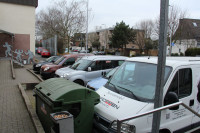 On Sunday, march 16 2014, Franz and Werner invited for the spring Bitbox to Mülheim an der Ruhr. I followed the invitation, like many others. I want to make sure, for editorial reasons, that the parking lots are seen.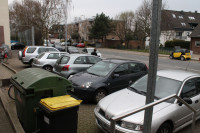 I am back from the 5th BitBox, the first in 2014. Boy, what a blast! And what bargains i could gather.