First update from the "mission: productivity". All of the resin kits from Bolt Action and Waffenkammer received a soap bath.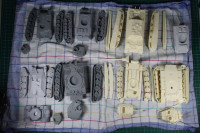 I took roughly 200 pictures for upcoming reviews. Among them the beautiful new Swords for Hire from Freebooter Miniatures. And a really nice package, the Painting Buddha Season 1.1! I really dig the T-Shirt.
Then of course, there is the Steam Winter Sale. After a real bummer with Assetto Corsa (Save the money, it isn't worth it), i bought The Wolf Among Us within the Sale. 15 Euro is a great deal for the game, unfortunately only the first Episode is available so far. Can't wait for further progess. Once again a great Comic turned into an interesting Game by Telltale Games.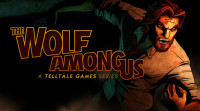 Tomorrow more progress 🙂
Enjoy this article?