It took a few weeks but my order at Ainsty Castings arrived. I bought a couple of items, some monuments that will be perfect for almost every setting. A raft, that will a nice addendum for the German Marines i painted earlier, and for some Spec-Op Missions (Commandos etc.). The riverboat was a bargain, and is a nice piece of terrain and will be used for boarding and river settings. And the last part ... a tardis. Eventhough i am not a Dr. Who Fan (i think its just weird), but hey a tardis, ... why not?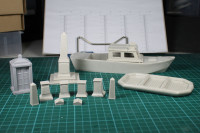 And i am currently doing Tank Month and i would like to give you a quick teaser on what's coming. Some of the tanks have already been reviewed, but wait there is more!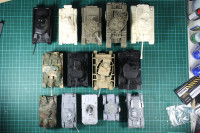 Yesterday last minute arrivals to boost up the Tank Month, as I will not only stick to 28mm and extend the tank experience into the 15mm scale. But it is not all of them, just wait for it and keep visiting my blog 😉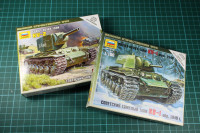 Some things that crossed my mind during this week. I had the chance to gave the Knight Models Frank Miller Batman a look (ergo i bought one). It's a big let down. The casting is blurry, i would have expected more detail and the price of 17 Euro is just crazy.
On another point, this morning the 2nd Dwarf Releases went online. I was amazed that they didn't price the Gyrobananachoppa 78 Euro oder something, but the 1-click bundles with multiples and exactly not a single dime off. Yay. Oh but a positive think, they now have options on their plastic characters and it only took time like ages ...
Enjoy this article?