We managed to raise ~510 EUR for cancer research in April with the sale of Warhammer Underworlds and Kill Team promos, as that would be an odd number, I rounded it up to 550 EUR and donated the money yesterday morning to the German Cancer Research Center in Heidelberg.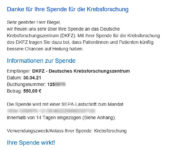 There are still a "few" tokens, cards and dice left, so if you want to join in on the May pot (and don't mind the german language on some of the items), get in touch with me.
Managed to trade some surplus for a Lizardmen warband, looking to swap a spare Kroxigor #1 (NIB) against the pose #2, a really nice project. It is late middlehammer but provides a lot of room for creativity and nostalgia.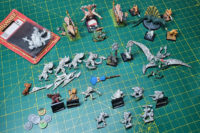 Have to catch up on assembling the Star Wars items, managed to get Chewie on the cheap. Will give him an alternative paint job, as a tall wookie is a neat addition to the rag-tag space western.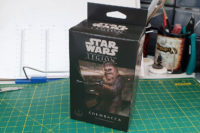 Very happy with the order at Tabletopper.nl, giving me access to the Valentine by Rubicon and a "reasonable" amount of Empress world war 2 germans, amazing sculpts by Paul Hicks, for my late war Winter / Ardennes theme army. Had a great talk with them, will be an interesting contact.
In addition I saw these painted on a Bolt Action terrain group, thought I need two, without realising that there are already two sprues in each of the boxes. Will keep you posted. Until then, give the review on campaign Operation Forager a go.
Posted? Yeah, that's another issue. UPS only managed to deliver the Adeptus Titanicus Warmaster Titan, that's already build and pictures taken for the review. The final review will cover more than 100 pictures, including how to give the model a bit more dynamic pose and what pieces to cut to do so.
Waiting for two more packages, that are still at the central UPS hub from between 3 Weeks to almost 4 months ... Same goes for the ACW starter kit by Warlord, but I have a few sprues to toy around with.
As for streaming, I'm in the final season of Star Trek Enterprise, and it has some interesting tie-ins with the other series. An Orion Syndicate "Easter Egg" (picked up in Discovery), Arik Soong "first" appearance and how he came around to build androids. Mayans, has strong action packed season and I really enjoy the latest episodes. Moviewise not much, as I don't really have time to that extent at the moment.
That's it for April, stay safe. See you in may.
Enjoy this article?