March was an eventful month - but less on the wargaming side, more personally. Our second child was born two weeks ago, a healthy boy, bringing a new daily routine with him.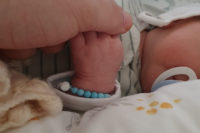 Our house project is going strong into the final steps. My new office is taking shape, really looking forward to it. I want to improve the light setup even further and widen the working space, so that reviews and work in progress doesn't create a bottle neck. I have an eye on the hobbyzone range for better access to my tools, in addition to my Stanley sorting boxes. As part of the moving preparations I am still reducing stock or swapping for things that I intend to actually pursue, so keep an eye on posts like these - Easter Sale.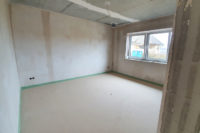 As I was quite satisfied with the quality of my first batch of 3d printed Star Wars Miniatures, I went for a second batch and am done now with the stock. But I have an eye on the A-A5 Speeder Truck, in case you want to cook up some meth on Tatooine.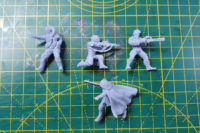 And I managed to close some gaps in my Blood Bowl and Necromunda collection, along with some additional models for my wood elves host (I won't need all of them, so a few of the poses will end up in the next sale post).
As a "Daddy"-present to myself I got the Lego 75302 Imperial Shuttle. I really like the mid-size range they released this year. It's a great toy, the models are sturdy so kids can play with them and if you get 20-30% off retail (which isn't a problem with Lego) they are reasonably priced. I have the Tie-Fighter and X-Wing as well, had a blast building them, they look good on the shelf and I am certain that my kiddos can enjoy them in a few years. I got an resistance a-wing fighter for about 10 bucks, and it is kept in scale with my Star Wars skirmish, so that evens out a bit the horrible, horrible price tag of the Legions vehicles.
UPS still has trouble to deliver, so the Bolt Action campaign book that Warlord send me on January 11th arrived mid of the month, I'll cover that in a review. White Dwarf was post-poned as well, looking forward to the next issue with the Steam codes, and I managed to swap some Oathmark Skeleton sprues, that I'll do a brief review on as well. I hope to get some terrain painting done this month (ACW terrain kit and some foam hills). As I mentioned above, a second child changes the daily routine, so I get myself some cheap acryl paints and brushes and will try to make this an art projekt with my daughter. Another Warhammer Historical supplement for my wargaming library, Ancient Battles Shieldwall, second hand and a few brushes along with MDF terrain for 15mm ACW.
About the ACW starter box, that was send by mistake to a wrong adress, so somebody else is currently drowning in sprues and frames. I'll have to be patient ... but yeah, that's the topic of this month.
I really, really enjoyed the participation on HANS part 6, did a great swap, have some nice things for my collection and a few items that I put in the box in exchange are already in the hands of new owners. Very satisfying to see that this project works. Beyond that, I have to say that the recent buys and sells via TabletopWelt were a delight. Much more friendly and no waste of time compared to facebook (partially due to the users, partially due to more or less useful rules of the trading groups).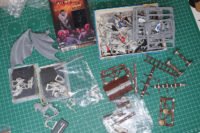 Aaaand Brexit, yeah, UPS delivered package #2 of 3. 2 months delivery time, no fees as Forge World sends DDP. And now I have the bits for the Lucius Pattern Warlord. So that might be my next building project. Package #3 is at Herne since january 29th, so I'm really hoping to see that one soon, as its content a review samples.
I didn't have much time for tv or movies this month, mostly because at the end of day when I usually go into hobby mode, I can barely keep myself awake for more than an hour or maybe two. So I slowly progressed through Star Trek Enterprise, towards the end of season 1 you have cameos by Neelix and Odo. Cameos are an interesting thing on Star Trek and well done. I have to say, ENT gets better, as most Star Trek series did, it is not on eye-level with TNG, but gets decent. Season 2 has some interesting episodes, that give a perspective for the overall time line which is nice and pays into my motivation of "completeness".
On Disney+ I watched Falcon & Winter Soldier, feels like a low budget version of Avengers. Lots of easter eggs. Oh and there is the Zack Snyder Cut of Justice League, but I honestly have absolutely no idea where to put that 4hrs into my current schedule. Disney+ was extended with Stars, and in Europe they stream Solar Opposites, a hulu series by the production team of Rick & Morty. Not bad, better than Disenchantment. But Disney just streams an episode per week, the first season was already broadcast completely in 2020 with the second season already available in the States as well. That way you don't really build an argument against illegal streaming. Don't delay releases...
That's it for this month. Lots of good things happend, but cancer keeps being an asshole. So stay safe and make sure to seize the day.
Enjoy this article?