As this question was asked more often, a quick overview, where you land with the items from the first wave.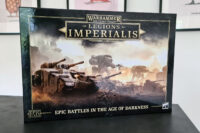 A few things up front
No, the starter set can not be combined into one large legal army as they Primary and Ally army split is 70/30 of points. There is a special formation for quick starter games, that is not meant for matched play.
You can mix multiple Astartes Legions into one army, as they don't count into the allied contingent if your primary list is Astartes
The 30% allied contingent count against anything that is not your primary army list. The Aeronautica units of your primary army are usually air support and don't count against the allied contingent.