I have talked about evaluating projects in the past, just recently as part of the ongoing decluttering of the physical brick & mortar chaosbunker.
Where I have valuated the projects by doing a kind of SWOT analysis, I think that space and purpose are two strong factors, that weigh in a bit more. As for space, that is probably in our hobby a much more limiting factor than financial assets (beside available time maybe), as you can get the same miniatures very likely second hand or get a deal on them on a show or so, but going for a different scale changes the overall experience (and doesn't give you the same miniatures). So I came up with a parking lot theory to sort my projects.
Is this one of the car allegories? You betcha!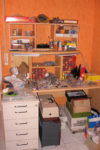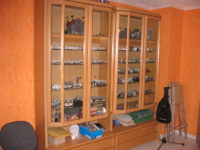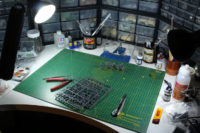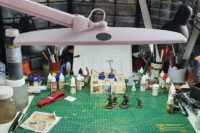 (throwback from my 2010 set-up, really let that bright wallpaper soak into you ... an my current setup)