I saw this picture on facebook, it is a K2SO toy converted by Steve Perry (Rubicon Models UK represenatitv) into a 28mm terrain piece. That would be awesome for all kinds of Sci-Fi settings, from the Ashwastes of Necromunda, over Gates of Antares to Rogue Stars.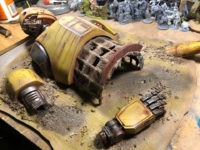 As it has been a week since the release of Rogue One in the cinema, it seems like a fair point of time to talk about the movie without spoiling anybody or wasting their experience.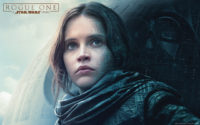 Image: © Lucasfilm Ltd
For a last time before christmas, on the 4th advent, I'll pick another interesting three project, that I want to share with you.
The first one brings us to the Vault! An amazing elaborated project by Deltadog, who's working on a Fallout themed board game for himself. With a lot of attention to detail this project has grown to almost 50 pages on Lead Adventure.
Continuing with the coverage from last years advent calendar, I'd like to share some picks from my Pinterest collection. You might have noticed the pinterest widget in the lower right corner of the blog. I started using pinterest to collect websites and images to different topics, and I thought it would be a nice addition to a blog roll, to gather and collect wargaming relevant content.
WilhelMiniatures has some Inq28 delight, very Blanche-esque. So if you like the dark, gritty artwork of John Blanche and the background of Rogue Trader and Warhammer 40.000, you should definitely pay this blog a visit. His conversions are a wild mixture all across the range of parts along with very talented sculpting. Some of the miniatures can be seen in the Blanchitsu articles in White Dwarf and the Games Workshop Gallery.
I'm quite amazed by the recent release of the Genestealer Cult. Games Workshop seems to do a lot of interesting and well meant things currently. Horus Heresy in plastic, first look at Adeptus Custodes in plastic as well, and then these Rogue Trader flashback in form of the genestealer cult.
I was already hooked when they released Deathwatch Overkill, and I managed to acquire the part of the genestealer cult for a small dime.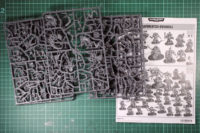 Here we are, Christmas is coming closer and i want to show you the next three picks from my pinterest board.
Let's begin with Pijlie's Wargames Blog, a dutch neighbor. His Jugula project was the one, i found first and other ongoing projects are not less interesting. So beside the 1:35 gladiator set-up, that i follow as well with the same miniatures, you'll find awesome paintjobs, Frostgrave and nice tours, among others in Berlin.
If you want to get a closer look on those miniatures and maybe meet a few of them in person, pay a visit to Poldercon in Utrecht, NL, on 7th February 2016.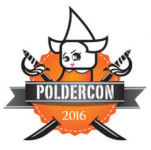 I bought a stompa at the bitbox a year or two ago, and it was a great deal. No, i don't have an ork army, but i thought of this as an impressive piece of terrain. A overhauled / half-build monstrosity, that would make a great objective for a scenario. It could be some kind of mobile mining robot for Necromunda, it could be the stompa it is for Inquisitor 28, and so much more.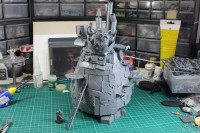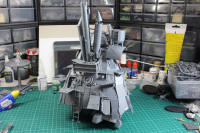 And again back to the Underhive. First, let me share the collection box of Necromunda, Gorka Morka and other Sidegames from the Warhammer 40.000 Universum. Muties, Diggers, Scavvies and other stuff.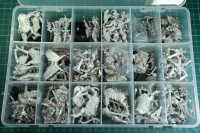 While re-arranging the shelfes, i freed up a second one for my Inq28 / Necromunda / Inquimunda Collection. So i decided to proceed doing inventory and basing some of my collection. Therefore i needed to restock on bases.
My Dark Eldar Warband is based on some Voodoo Worx Alien bases, that range was sold to Secret Weapon, so i had to buy them in the states. Fun fact, they arrived at the same time as the Dark Art Bases below, ordered in the UK.