Wir starten in den Februar mit einem neuen Logo, erst auf dem Blog und jetzt auch auf Facebook.


Um das Ganze abzunden, habe ich mir ein paar Goodies gegönnt. Hut ab vor diesen beiden Projekten, Sie haben es einfach verdient unterstützt zu werden.
Daher habe ich mir den Backstage Pass für Beasts of War besorgt. Beasts of War bietet großartige Inhalte seit Ewigkeiten, unglaubliche Mengen an Videos, Tutorials und Berichterstattung. Sie bieten den Backstage Pass für knapp 4 GBP im Monat an, und dieser gibt noch einmal Zugang zu exklusiven Inhalten, wie weiteren Videos, How-Tos, Downloads und Vergünstigungen.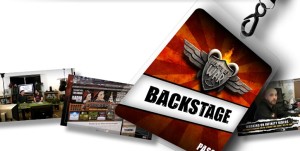 Und das andere Projekte ist Master Minis Painting Buddha Academy. Ihr Anspruch ist es, dich zu einem besseren Maler zu machen und Maltechniken besser verfügbar zu machen. Das machen Sie mit soviel Herzblut, soviel Liebe zum Detail, dass es außer Frage stand, das zu unterstützen. Die Season 1.1 war einfach sehr überzeugend, und so fiel die Entscheidung den Gold Brick für die Painting Buddha Academy zu nehmen, eine einfache.
Auf geht's!
hat dir dieser Artikel gefallen?